Security Threats - the Hospitality Industry is on the Front Line | By Assaf Heffetz


Assaf Heffetz is world-renowned expert on fighting terrorism. He is the former Commissioner of the Israeli Police (1994-1998) with 23 years of experience at all levels of policing, including establishing and commanding the first counter-terrorism unit within the police force (the YAMAM). Assaf leads the TIX Group (www.thetixgroup.com) and also acts as a consultant to Israeli and multi-national corporations and foreign governments on the subject of fighting crime and terrorism

Terrorist attacks and threats against the hospitality industry, whether large international chains or individual properties, have grown alarmingly since 9/11. It is my conviction that this trend will continue to grow in terms of numbers and level of sophistication.

Modern day terrorism, which until the second half of the 20th century was mainly focused on targeted attacks, has since been increasingly directed against soft targets (targets that are not major public or government centers or sites). By attacking soft targets because of their relative ease of access, terrorists have improved their chances to achieve their objectives which include inflicting higher numbers of causalities, causing extensive property damage, and undermining the well-being and public morale of local, as well as national populations.

The hospitality and tourism industries, which in this case refer to hotels, malls (including large complexes such as gaming/mall/hotel complexes etc.), mega-events and transportation services, are certainly natural targets: the effects of attacks on such sites are obvious and far-reaching. Even with this new awareness, it appears that only the airline industry has adopted strong measures in light of the 9/11 attacks. One has just to look around and compare the investment in security measures between airports and hotels. Are hotels that different from airplanes? A well-placed bomb in a hotel lobby could cause much more damage and casualties than an airborne bomb. Obviously, not enough is being done.

During my tenure as Israel's National Police Commissioner, security plans and programs were implemented for Israel's hospitality and related tourism industry. As the problem was extensively studied, a series of approaches and practices were developed and implemented. The success of this process was also reflected by the fact that freedom of movement in public spaces was maintained with minimal restrictions by the security measures. The anti-terror police activity helped to formulate policies that have evolved into security standards within the industry. As a result, the state of Israel has established a set of methods and security procedures specifically designed to foil and mitigate attacks and protect soft targets.

Up until the time I was appointed as Commissioner, my prior positions focused on security and intelligence issues. Most of my work included developing comprehensive security concepts and programs based on progressive levels of security, intensified intelligence gathering capabilities and modes of cooperation between the various security organizations both in times of crisis and during normal operations. It was during this period that I was also responsible for establishing Israel's elite counter terror unit, The YAMAM, recognized today as the most effective counter terror force in the country and used as a model for anti-terror paramilitary forces around the globe.

The continuous daily threat against soft targets in Israel and the policies developed in response are based on a learning curve that has evolved over a long period of time. An added-value benefit of these programs has actually been the reduction in crime in environs surrounding the protected targets.

The Israeli model shows the real needs of the global hospitality industry which must be immediately addressed. The industry must better prepare itself by adopting improved security measures such as those successfully applied in Israel. The negative consequences of a successful attack on even a single hotel can have far-reaching ripple effects on the industry as a whole. An attack on a hotel in Boston can have an immediate costly impact on the industry across the country, therefore not only "visible" targets must prepare, but every single site must take steps to protect itself from terror attacks, and just as important, steps to mitigate the economic effect of an attack anywhere in the USA.

A professional security assessment should be conducted at each individual site by a qualified company. The company should have experience and expertise in the hospitality industry. Plans should be cost effective, prioritized, and implemented in stages to cover all aspects of an overall security program.

With growing rates of increased terrorist activity reported in the media, I am firmly convinced that the hospitality and related industries are faced with an increased potential threat of international and homegrown terrorism. Although most attacks so far have occurred outside of the US, operators and officials must not assume that "it will not happen to us." Frequent arrests of terrorism planners as well as foiled attempts reported periodically throughout the US and abroad should be cause for alarm as to the severity of the threat of future attacks. Denying this reality and doing nothing can potentially lead to future disaster if appropriate action is not taken now.

Evidence seems to indicate that hospitality and related industries are still not prepared to take appropriate action. Management's reluctance to invest accordingly is dangerous, especially for high-risk situations. Establishing a secure environment is not an easy task, particularly during peak seasons. The accumulated experience in Israel dictates that utilizing state-of-the-art technologies in conjunction with improved, modern securities measures and approaches does in fact improve overall security in addition to addressing terrorism concerns.

TIX expertise is based on years of successfully proven Israeli experience that demonstrates how improved security systems and programs can be implemented cost-effectively utilizing existing budgets without major investments.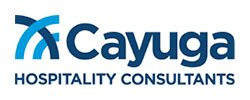 About Cayuga Hospitality Advisors | Hospitality consulting is our business. Cayuga is the world's largest and most experienced network of hospitality consultants providing a wide range of services and assistance to the hotel, resort, club, casino, spa, foodservice and tourism industries worldwide. Cayuga has more than 150 members worldwide, virtually all graduates or members of the faculty of the Cornell University School of Hotel Administration or associate members of the Cornell Hotel Society. Members have an average of 25 to 35 years of hands-on hospitality industry experience, which translates into extraordinary expertise in all areas of the hospitality industries while providing an unequaled network committed to researching and solving any challenges for its clients. For more information visit www.cayugahospitality.com.


ORGANIZATION
Cayuga Hospitality Advisors
2004 White Hill Road
USA - Virginia Beach, VA 23451
Phone: (757) 412-1450
Email: cayuga@cox.net